Bases for cosmetics and quasi drugs Manufacturing and sales of "EMACOL"
OEM production of hair care products, etc.
Manufacturing and sales of bases for cosmetics and quasi drugs "EMACOL"
Recently market demands of cosmetics and quasi drugs for hair have been diversified significantly and their changes are extremely quick.
Thus, not only development capability producing high value added but also quickness of the development is required in development activities of the cosmetic and quasi drug manufacturers.
Based on the unique technologies and abundant information that we have cultivated over the years since our establishment, we have been able to respond quickly to such market trends and have been highly evaluated both in Japan and overseas.
We will continue to provide high value-added products with the aim of developing products that anticipate the increasingly sophisticated and diverse needs of the market.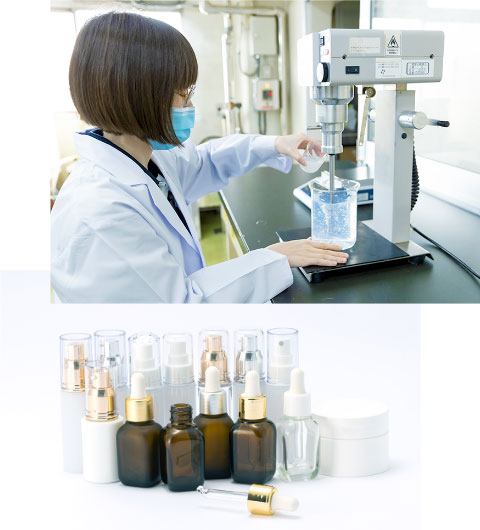 What is EMACOL?
EMACOL is a premixed base for cosmetics and quasi drugs.
Various kinds of raw materials are mixed in accordance with the purpose of use.
Merits of EMACOL
Shortening of a development period
Although it is generally required to study combinations of multiple raw materials when a medicine will be prepared as prescribed, EMACOL is a pre-mixed base considering appropriate combinations previously.
In other words, a development period cosmetics or quasi drugs can be shortened by using EMACOL.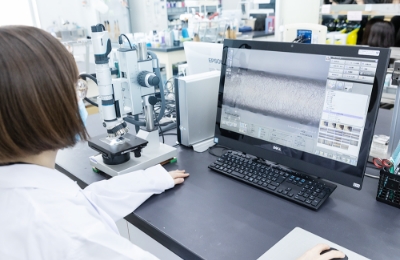 Simplification of production
Since EMACOL is a base in which multiple raw materials are mixed, it is possible to omit measuring and mixing processes at the time of manufacturing products accordingly. Furthermore, since it is not required to procure multiple raw materials separately and store them in storage, the raw material stock management can also be simplified.
It should be significant for the cosmetic industry where small-amount/many variety production is required recently.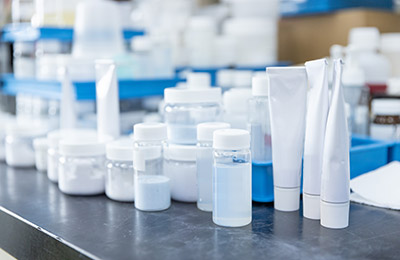 Support of product development
We are also in a position to provide technical information of EMACOL.
For instance, if you are an OEM manufacturer of cosmetics and have no experience of provision of chemicals according to prescriptions and manufacturing of hair cosmetics (hair treatment lotion, permanent waving lotion etc.), we can support your product development activities by proposing certain prescriptions using our EMACOL. Please feel free to contact us at first.
In addition to raw materials, we also provide bulk products a nd OEM production of cosmetics and quasi-drugs, including hair care products.